The DF700 FLUX mid-tower gaming case is well equipped with an industry-leading design of advanced ventilation, taking the Antec Dark League gaming cases to the next generation.

To cope with the stress of enhanced heat dissipation, Antec developed a revolutionary structure for airflow, providing an improved and powerful cooling solution for your system. The F-LUX Platform.
F-LUX Platform – Antec's Original Cooling Solution
What is the F-LUX Platform? The definition of FLUX is Flow Luxury. The F-LUX Platform is a new industry-leading and highly efficient design by Antec featuring an advanced case structure for excellent airflow combined with 5 x 120 mm fans included. A core element of the design ethos was to enhance GPU cooling performance.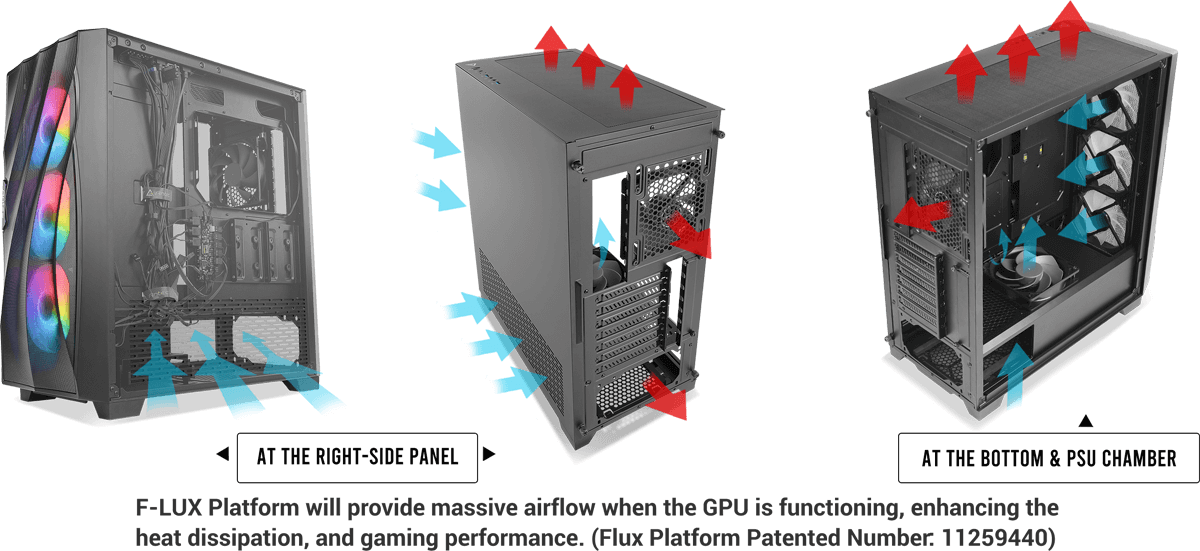 F-LUX Platform – Antec's Original Cooling Solution
5 x 120 mm Fans Included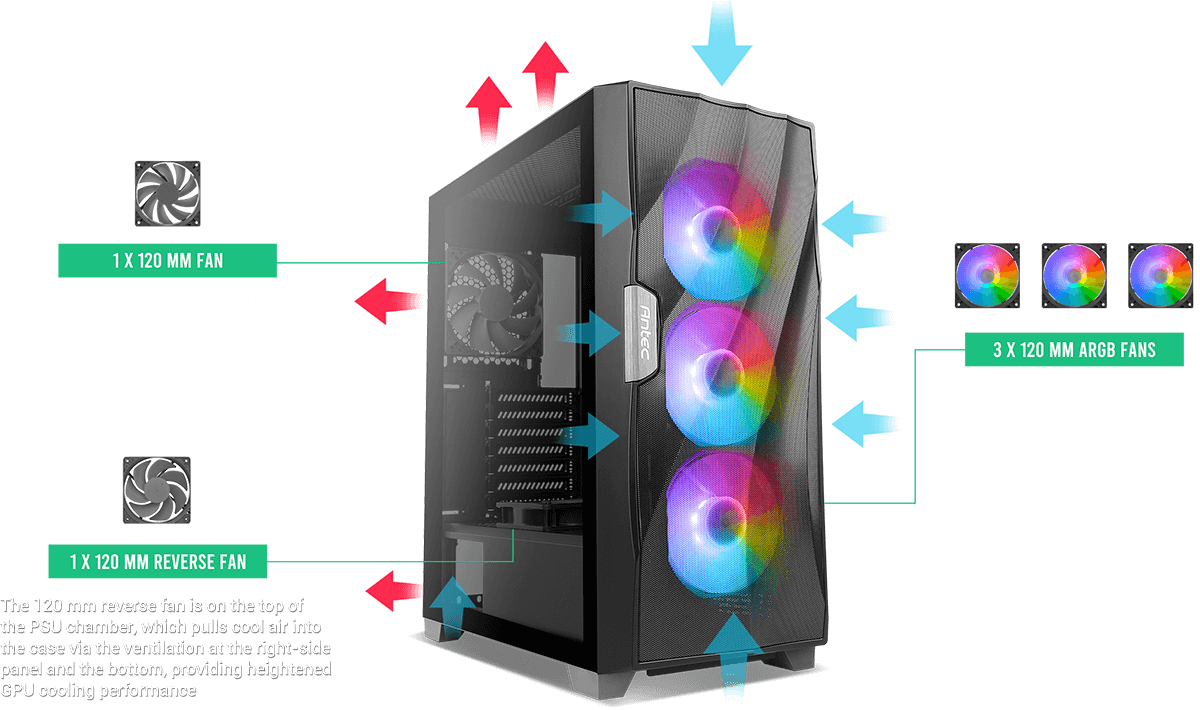 Go with the Flow
The front panel is designed by adopting a three-dimensional wave-shaped mesh, presenting a smoothly minimalist looking. With massive ventilation in the front, the DF700 FLUX can easily project attractive light effects and enhance the cooling.